Nice Day for a ShedFest
On Saturday 2nd September we had our first ShedFest with the help of Sheds in Bridgend in partnership with Awen Cultural Trust, Bridgend County Borough Council, Halo Leisure and Local Community Coordination.
Men's Sheds came from all over Bridgend, Maesteg ShedQuarters, Squirrel's Nest and the Caerau Old Gits were there, among others.
Children enjoyed the bouncy castle and other entertainment, Squirrel's Nest demonstrated their woodwork skills, Caerau's
ShedForce served the free burgers and sausage rolls while ShedQuarters showed off their photo club and other skills, in our tent occupied by our Chairman John Gates and our photo expert, Phil Hillier.
There were also local men from Ogmore Valley, sharing their skills, including an arts exhibition, archery and a bike track. The archers had a long queue of visitors waiting to loose a few arrows at the targets.

Musical entertainment and singalongs were arranged by Les Jones, the Musical Director of ShedQuarters and The ShedHeads with skilled accompaniment by Richard Keen of Squirrel's Nest. Even Andre's 10 year old son, Aaron, joined us on drums for a few numbers.
Richard brought some ukuleles and taught visitors to play a few chords, while Aaron taught a couple of girls the drums.
The day was hot and sunny, ideal weather and judging from the smiles and laughter, a good time was had by all. Thanks to all those involved, especially Andre Van Wyk, in making this happen and be so successful.
Written by

Mark

Hits: 44
Phil has given us a challenge to take photos on the theme of Urban Landscapes. We will pick our best photos and
show them on the projector in a few weeks. There will be a prize for the best photo as voted by the members.
Photos so far........
Written by

Mark

Hits: 223
John Hanson will be coming to talk to us on 28th September about the "Tools For Self Reliance" scheme which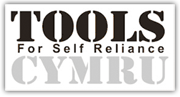 recycles old tools to send the poor countries to help people learn a skill and earn money to be self reliant. I have also asked him to bring some of his steam models to show us.
Written by

Mark

Hits: 63